5 Young Adult Books That Must Made Into Movies
By Naomi Witter.
People both love reading books and watching movies. No wonder that there are lots of books turned into movies for the past years. Most people love seeing the difference between their imagination and how filmmakers will make it on action. Here are some of the young adult books that must also made into movies this 2014.
---
---
The Iron King by Julie Kagawa -The first book in the series of The Iron Fey is about the secret destiny of Meghan Chase's life. Ever since Meghan's father disappeared when she was six, she felt that something is slightly off in her life. She has never fit in anywhere. Meghan senses that her life is about to change when her best friend becomes strangely protective of her. Then it turned out that she is a half summer faery princess and half human that she could never have imagined. Her father is a mythical faery king that is pawn in a deadly war. Meghan will learn to fight on how to stop the mysterious evil faery creature to save someone she cares about.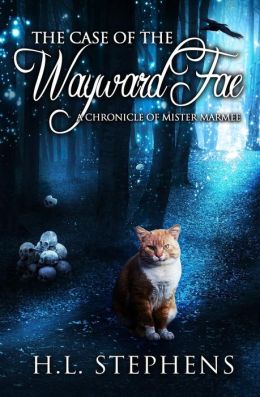 The Case of the Wayward Fae ~ A Chronicle of Mister Marmee by H. L. Stephens -The Case of the Wayward Fae is about the detective duo Mister Marmee and Mister Happy Heart who discover that the wicked never go on holidays. It started at the Hanover country state when these two detectives take a much needed respite from the rigors of London life. The two suspected that there are more to the mishaps of the piled bodies that the local authorities called "unfortunate accidents". But Sir Happy strikes out on his own to dig up the truth and find himself a fugitive for the unjustly accusation of an unspeakable crime. It is now up to Mister Marmee to clear the name of his partner amidst the faerie mischief. He must use all of his wits to save Mister Happy before he becomes the next victim.
Born at Midnight by C. C. Hunter -Because of the many crap tossed in Kylie Galen's lap. Her parents think that she may be losing it. They decided to send her off to see a psychologist and later on sent Kylie to Shadow Falls Camp for troubled teens. This changes her life forever because the camp is not what they think it is. Shadow Falls is a camp to train different creatures like vampires, werewolves, shapeshifters, fairies and witches to control their magic and live a normal life. Kylie's never felt normal but she is also sure that she is not one of them. Or is she? As if life wasn't complicated enough for her, she's got two hot guys (a werewolf and a half-fairy) who are vying for her attention. But Kylie is determined to know first what she really is before letting her heart loose on love.
Graceling by Kristine Cashore -Katsa is one of the rare people who lives in the seven kingdoms born with an extreme skill called a Grace. She has been able to kill a man with her bare hands since she was eight. Gracelings are feared and exploited in her land. As a niece of King Randa, she is forced to do the dirty work of torture and punishment as the king's thug. When she first meets Prince Po, who is also a Graced fighter with combat skills. She never expects that they will become friends. They form a bond and discover truths that they never imagined about themselves. Katsa has no hint of how her life is about to change.
Princess Academy by Shannon Hale -Miri and her family lives on the high side of rocky Mount Eskel. For generations, her ancestors have quarried stones and lived a simple life. Their small village has divined by the king's priest to be the home of the future princess. In a year's time, the prince himself will travel to choose his bride among the girls of their village. The king's minister set up a makeshift mountain academy where all illegible girls must attend to prepare themselves for royal lowlander life. At the school, Miri finds herself confronted with a harsh academy mistress, bitter competition among girls and her conflicting desire to be chosen by the prince, her childhood best friend. But when bandits came to kidnap the future princess, it is Miri who must find a way to save herself and her classmates.
Let us hope we can watch these great stories on big screen soon!
Naomi Witter is a full-time college student who loves watching movies and reading novels. She is also a part-time content writer at http://www.bestessays.com/. Follow Naomi at her Google+.
---
We hope you're enjoying BRWC. You should check us out on our social channels, subscribe to our newsletter, and tell your friends. BRWC is short for battleroyalewithcheese.
---
Trending on BRWC:
---
Cool Posts From Around the Web:

---

---