20 Films You Need To Watch Before University

By Mollie Porein.
Joining university is a major milestone in our lives. There are the new surroundings as well as new friends and experiences to be shared. But before embarking on this journey, full of term papers and research paper topics, there are some movies that in one way or another will give some helpful insights into college life. These movies also bring to light important characteristics and challenges that one may face in university and how to overcome them. Some of the movies one should watch include:
Drumline (2002)
---
---
The movie revolves around a young drummer from New York who joins A&T University. There develops a conflict between him and the leader of the drum section in the school.
Clueless (1995)
The movie is about the lives of Beverly Hills students. The storyline revolves around Cheryl Horowitz, a high school student who is good at heart but lives a superficial life. She is at the top of her school's cool kids list and is dating Murray who is also a popular kid. In one of her plans to get a good grade from her teacher, she plays matchmaker and is happy to see that she did a good thing. Here begins her transformation from a vain and selfish person to a kind and caring person. The famous quote "as if" came from the director of the film who studied real Beverly Hills high school kids to get a feel for their lifestyle.
Pitch Perfect (2012)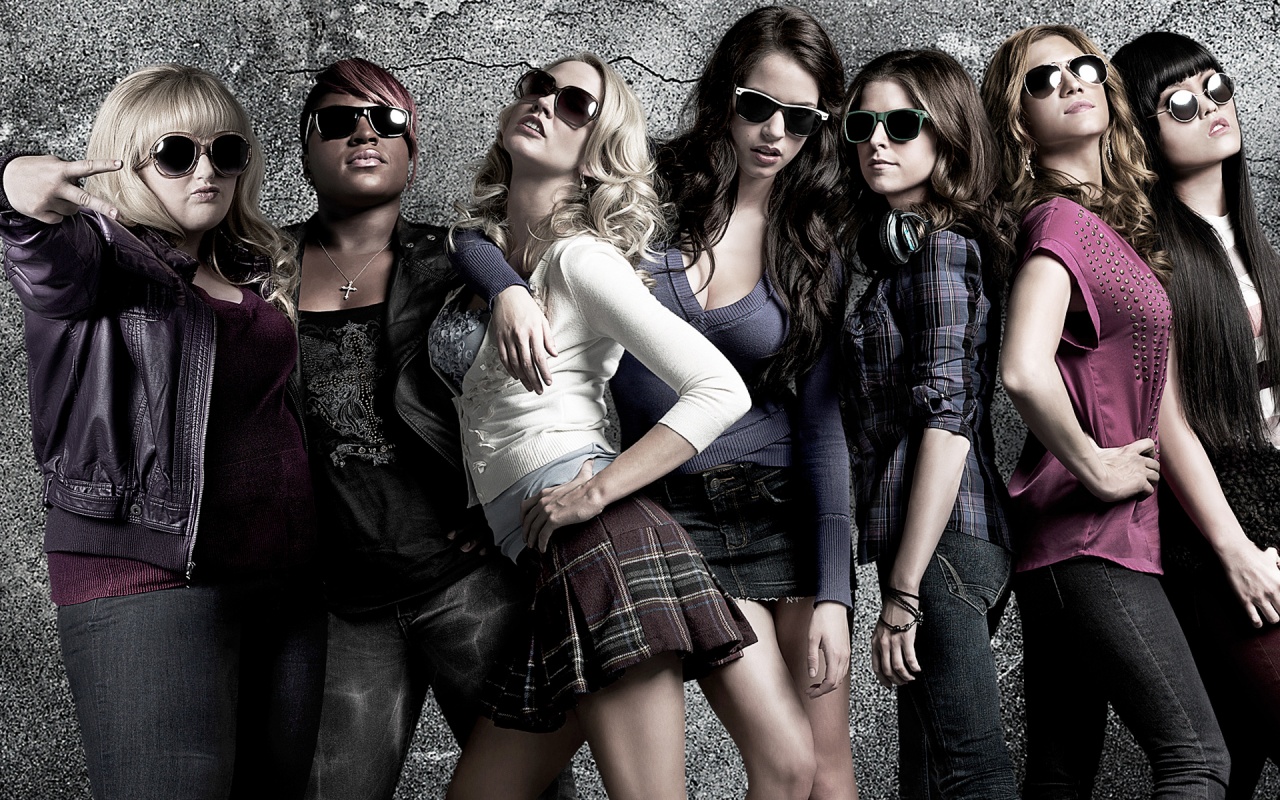 It follows Beca, a young girl fresh in college but she does not wish to be there. She has other career plans but her father asks her to try out college for a year, and if it doesn't work out, he will support her next choice. She joins the Barden Bellas, an all-girls acapella group. They join a singing competition and advance to the national level where their main rivals are from the same college, a boy group. Beca is dating a member of this boy group.
Van Wilder: Party Liaison (2002)
Now in his seventh year in college, Vance Wilder still has no plans to graduate. Tired of his antics, his father cuts off his financial support leaving him unable to pay for tuition. Since he is a party animal, Wilder is hired to arrange a party for one of the houses on campus, and he realizes this could be his financial breakthrough. A reporter from the school paper does a story on him, and a bond develops between the two of them. This relationship makes Van Wilder take a contemplative look at his life and decide to be serious.
Wonder Boys (2000)
This movie is about a university professor who is also an author. He is trying to write a second novel that will rival the success of his first one but has no idea for its ending. He is experiencing writer's block, just like a student without good research paper topics, his personal life is also in shambles as his third wife left him and he is currently sleeping with the university's chancellor. The things going on in his life plus his association with his students make for good life experiences for him and will come into play in his book.
St Elmo's Fire (1985)
Following a car accident that involved their friends, five recent graduates converge at the hospital to check upon them. They later meet at their favorite college bar and realize that most of them are not happy with the direction that their lives have taken.
Boyhood (2014)
The plot of the movie is about a young boy whose mother gets remarried to a professor after divorcing the father. It mainly concentrates on how stepfamilies work with different types of parenting. It also focuses on the evolution of Mason from a boy into a young man as he faces the tribulations of family and friends. Boyhood is big in online critics' rankings.
Accepted (2006)
After being rejected from all the colleges that they applied to, a group of friends creates their fake college. The problem is hundreds of other applicants also got accepted into the college and had come to enrol in the institution.
Mean Girls (2004)
The movie tries to showcase the lifestyle of different cliques in schools and how the behavior and treatment of others can affect a person's morale and self-esteem.
---
We hope you're enjoying BRWC. You should check us out on our social channels, subscribe to our newsletter, and tell your friends. BRWC is short for battleroyalewithcheese.
---
Trending on BRWC:
---
Cool Posts From Around the Web:

---

---