20 Movies About Education
By Mollie Porein.
The effective learning development of any student is not only developed from the normal classroom setting. They need to feel some kind of affection towards the entire process. So, if you're a student, you should get additional assistance from innovative technologies. Good examples include School Apps and EYFS for early learning for both elementary and high school going children.
Of course, you need constant motivation to achieve your goals. The best way to do so is through watching and reading stories of famous men and women. Nowadays, watching inspirational movies has become one of the most efficient ways of motivating yourself. Here are the 20 movies that will transform your entire learning experience.
---
---
1. Good Will Hunting (1997)
Good Will Hunting has an illustrious cast with the likes of Ben Affleck, Matt Damon, Stellan Skarsgard and Robin Williams. It's an American film written by Matt Damon and Ben Affleck. Matt Damon is the main character here and plays the role of a 20-year old man. He is a hero gifted in subjects such as chemistry and Mathematics. However, he is not aware of his rich potential. In any case, it's a film that will inspire you to uncover your hidden talents.
2. The Great Debaters
Here is another American movie which hit the screens back in 2007. It's produced by Oprah Winfrey and Denzel Washington. It's created from an Article written on the debate team from Wiley College. Might you be thinking of training or teaching others?
This film is a dramatic retelling of the life of Melvin B. Tolson. He was a professor who motivated his students to take up the challenge at Harvard debating contests. It has a heart-warming tale that will definitely lift your spirits. Keep in mind that they are inspired by an amazing teacher who saw their potential.
3. Lean on Me (1989)
In this amazing film, Morgan Freeman plays the role of Joe Clark. He is a real-life Principal whose main aim is to bring learning and discipline to New York's Eastside High School. While he was not always the easiest of teachers, he kept on stressing on the need for learning and discipline. This movie also shows the essence of strong leadership in learning institutions.
4. The Paper Chase
The Paper Chase is a movie which stars Lindsay Wagner, Jon Houseman and Timothy Bottoms. At times, studies don't come easily meaning that you'll have to always set the right mode. That's why the movie concentrates on the hardworking James T. Hart who came across numerous challenges during his first-year spell at Harvard University. The film is one of the best choices if you're struggling and still finding it difficult to stay motivated.
5. The Pursuit of Happyness
Here's an awesome film that you'll need to watch. It's a story of Chris Gardner who through perseverance and hard work, he moves from merely working in a subway and becomes a millionaire. He even becomes the head of his brokerage house.
6. Nil Battey Sannata (2015)
Here is one of the best Indian Comedy dramas of the last five years. It's directed and produced by Ashwini Iyer Tiwari. It's an excellent movie which all students should watch. Most importantly, it shows the importance of being educated and to dream of a better future despite your social status.
7. I am Kalam (released in 2010)
This film is unique and that which every learner can relate to. It's about a small boy named "Chotu" who wished to be just like "DR. A.P. J. Abdul Kalam." The movie also delivers quite a strong message that learning is a basic need that should be given to all kids.
8. 3 Idiots
Here's another incredible Indian Comedy Drama edited, directed and also co-written by the talented Rajkumar Hirani. It's based on "Five Point Someone," a book written by Chetan Bhagat. If you're an Engineering Student, this is one of the most catchy films that you need to watch.
9. The Social Network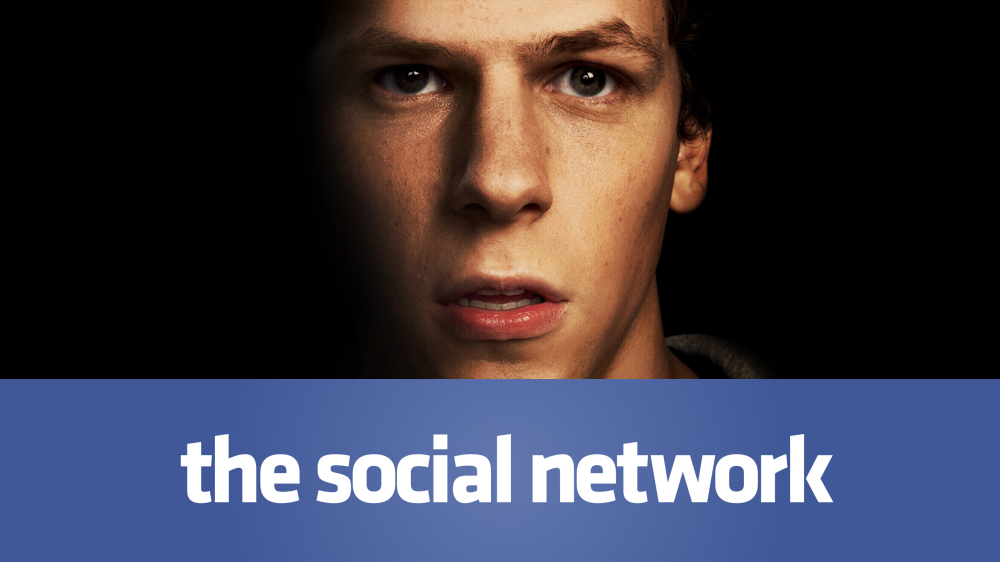 The movie was released back in 2010 and it's written and directed by Aaron Sorkin and David Fincher. It simply tells the amazing rise of Mark Zuckerberg from a Harvard student all the way to becoming a multi-millionaire. Do you want to be a genius like him? Well, you only need to watch this movie and your dreams will come to reality!
10. The Breakfast Club
This film tells how five students from various backgrounds ended up together during detention. Here, they all start opening up to each other and developed strong friendships. It was directed, produced and written in 1995 by John Hughes.
11. Freedom Writers
Here's an inspirational movie that talks about a young lecturer who tries to inspire her bunch of troublesome students. She teaches them the need of pursuing their studies even after high school. Of course, this is not easy as she had to face divided students, struggling marriages and money shortage. You need to watch this movie to see your teachers in a different light!
12. Dead Poets Society
The movie is a 1989 production, directed and written by Peter Weir and Tom Schulman. It's a captivating American Drama starring Robin Williams. He plays the character of John Keating who teaches English in unorthodox methods. Hence, as a language student, it should teach you how to write good persuasive speech topics as well as other crucial learning essays!
https://www.youtube.com/watch?v=wrBk780aOis
13. Stand and Deliver
This film tells the true story of Jamie Escalante, a high school mathematics teacher. It describes how the idealistic maths teacher who uses unusual methods to help his disgruntled and discouraged students.
14. The Karate Kid
A weak kid is shown how to fight and defend himself by a highly skilled elderly Japanese man. It stars Jayden Smith and Jackie Chan who take the characters of Daniel and Mr. Miyagi. By watching it, you'll learn that at times, the unconventional methods eventually bear fruit.
15. Election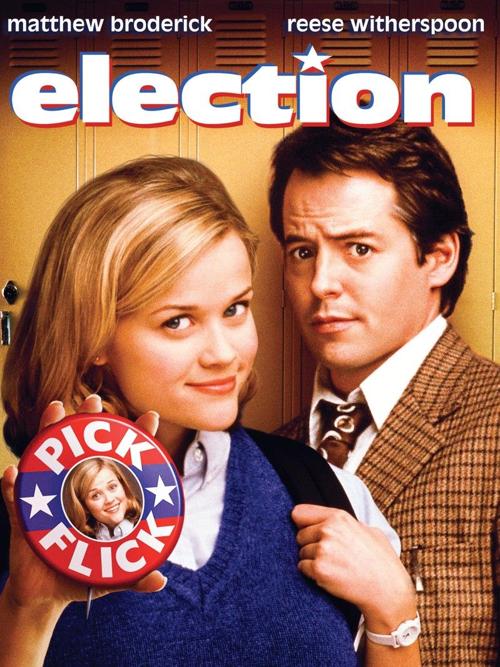 Mathew Broderick and Reese Witherspoon play awesome characters in this movie. They show the dark underbelly of the student government. It's one of the funniest movies that help teachers to understand the student leadership.
16. The Blind Side
This is an American biographical film on sports, directed and written in 1995 by the amazing John Lee Hancock. It shows the story of Micheal Oher, an adopted child who loves to play football. His adoptive family, the Tuohys, assist him in understanding his strengths and dealing with his weaknesses.
17. The Mighty
This is simply a movie about two rather unlikely friends who learn a lot from each other. It shows just how you might find help from the most unlikely of sources.
18. Real Genius
Val Kilmer is arguably the funniest character in this film. His role is to mentor a young child who later skips his way to college. Therefore, if you're wondering what the life of a genius is, this is a movie which you really have to watch!
19. School Ties
Here is a film with an all-star movie cast even though it's associated with anti-Semitism. It talks about all kinds of discriminative acts which students face in school.
20. The Internship
The movie is played by Owen Wilson and Vince Vaughn. It's simply about Billy and Nick, two middle-aged and determined salesmen. The two lost their jobs because of the growth of the age of digital devices. They later get a chance of being interns at Google where they get to prove themselves.
Conclusion:
How often do you go to the movies? Well, research carried out this year shows that at least 3% of respondents 'hit the cinemas' at least once in a week or even more often. Although most of them go for only the new Hollywood blockbuster films, as a student, you should look for those which carry educative teachings. With this list of the best 20 of such movies, you'll have quite an easy time in choosing the type you want to watch!
BIO: Mollie Porein is high skilled web content writer. She is interested in topics about education, writing, blogging, motivation, etc. Connect with her on LinkedIn and follow her on Twitter.
---
We hope you're enjoying BRWC. You should check us out on our social channels, subscribe to our newsletter, and tell your friends. BRWC is short for battleroyalewithcheese.
---
Trending on BRWC:
---
Cool Posts From Around the Web:

---

---